System Integration
System Integration
Integrate Your Data and Reduce Disruption
Payers want to efficiently manage healthcare plans, but when data is located in multiple systems, the Payer struggles with the disruption of accessing all those systems. HPS helps Payers integrate their systems and vendors into one web portal so that the Payer can operate more smoothly and so all parties can access their information with one login account.
Schedule a demo to consolidate your systems into one portal and to reduce disruptions to your business processes.
Integrate and Reduce Disruption
When data is housed in different systems, the Payer isn't the only one who struggles with logging into multiple portals. Its customers, members, and providers also struggle with lack of accessible data and will rely on the Payer for help, disrupting the Payer's productivity.
Use the HPS portal to centralize access to data and to boost productivity. Here's how:
1. HPS consolidates your systems and vendors into one privately-branded portal
2. Scattered data is presented in a cohesive online experience
3. Each user can access all the data relevant to them with one login account
4. Your company enjoys less disruption, more time, and more efficient business processes
Your systems and third-party web portals are all presented seamlessly in your branded portal. As you change systems and vendors over time, the new system data will display in your portal without your users knowing there has been a change behind the scenes.
Flexible Data Management
HPS integrates with the systems and vendors of your choice so that you can consolidate data in your portal. You'll also have tools and support to manage data access as time goes on.
Flexibility in how to integrate, from EDI files, to APIs, to single-sign-on
Tools for controlling which data displays for whom
Customer support when you're migrating to new systems
Data integration is hard, but you don't have to do it alone. Schedule a demo to see how HPS can help you consolidate your data in your privately-branded portal.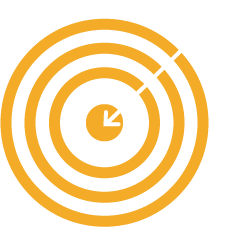 For more than 20 years, HPS has mapped to hundreds of healthcare systems, ranging from the commercial systems, to homegrown legacy systems, to vendor systems.
We integrate with your selected systems so that you and your users have fast, centralized access to important data from your portal.
Integrate Your Data and Drive Productivity
Don't let scattered data slow your customer service and drag on your efficiency. Partner with HPS to integrate your data into one portal and:
Centralize Access to Data
Reduce Disruption
Save Time
Boost Productivity
Your team and the parties you work with will appreciate the ease and the convenience of accessing all their information with one login account.
It's time to stop logging into multiple systems and instead log into one.
Schedule a demo to learn how you can integrate your data into one portal.