Control Panel
Control Panel
Fast Customization for Better Engagement
Payers want to engage users online, but rigid, nonflexible portals leave them waiting on their internal IT staff to make seemingly simple administrative changes. HPS equips Payers to quickly customize their portal so that they can engage users better and deliver an accommodating customer service experience.
Schedule a demo to learn how you can customize your portal quickly and easily
Increase Your Responsiveness & Engagement
The web portal Control Panel is a toolbox to help you quickly adjust and customize your portal for the needs of your business and customers. Its easy-to-use tools will empower your team in providing responsive customer service and personalized experiences for your users.
1. Receive
training for your web portal Control Panel
2. Personalize
your portal displays for your customers
3. Manage
security & user access
4. Share
reminders and updates targeted to your users
5. Enjoy
the flexibility and speed with which you can engage users online
Whether it's displaying your customer's logo, editing an ID card template, or posting answers to frequently asked questions, the Control Panel lets you proactively serve and engage your users online.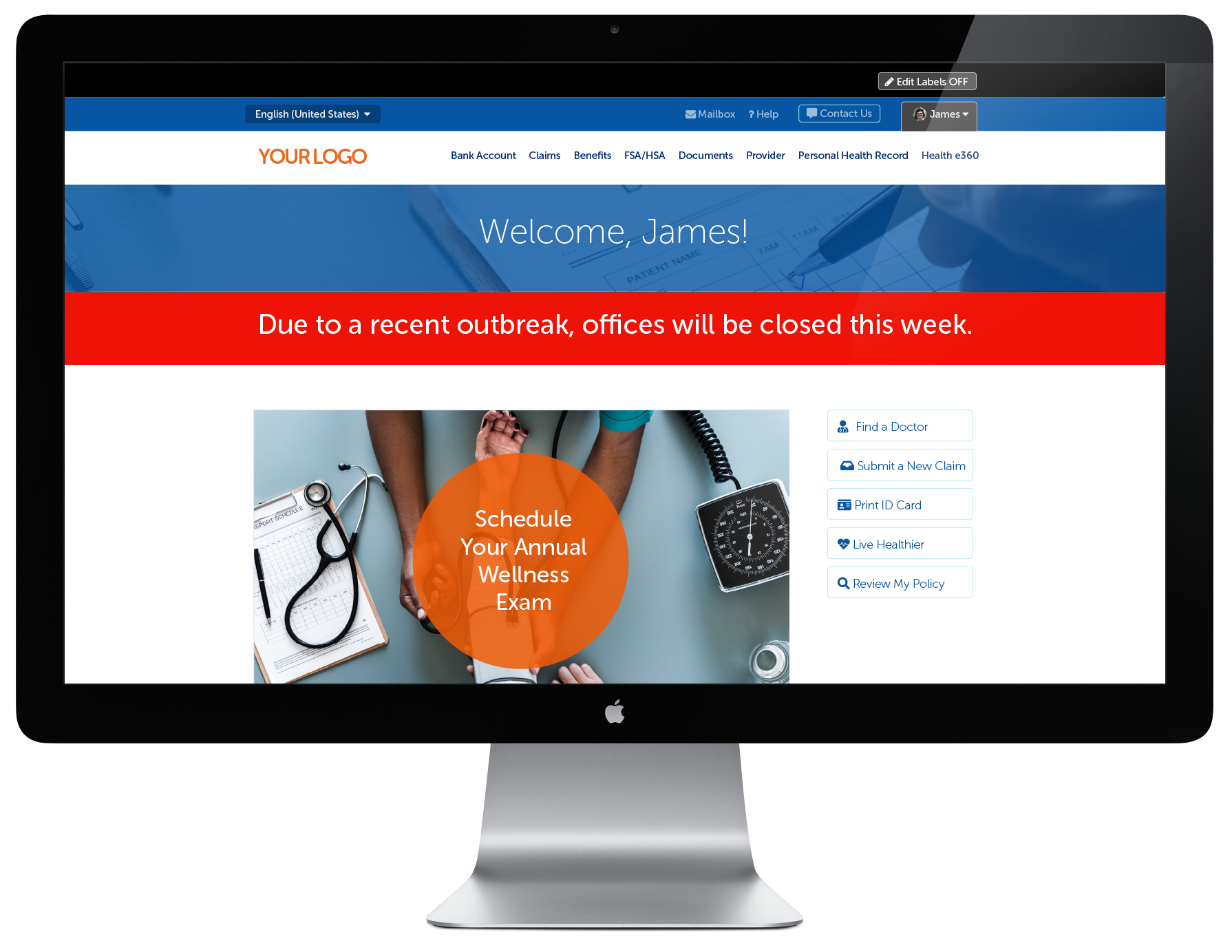 Tools & Support for Your Success
Don't let portal customizations be just a distant wish. Use the HPS web portal Control Panel to quickly customize your portal without software development. You'll have:
Over 30 ways to manage your portal without IT assistance
Training & support from our team
Flexibility for the uniqueness of each of your customers
Scalability for additional blocks of business
When you partner with HPS for your web portal, you'll be equipped with the right tools and backed by the right team to help you grow your business and engage your users online.
Customize Faster and Engage Faster
Don't let a rigid portal keep you from engaging your users uniquely online. Use the HPS web portal Control Panel to customize your portal quickly and to provide responsive customer service.
Answer common questions proactively
Upload your customers' logos
Post and share announcements & updates
Edit ID card templates
Manage and control security settings
When your portal displays information in a targeted way, it's easier for you to engage your users. Your customers will appreciate the personalized interface, and you'll enjoy how quickly you can provide an engaging online experience.
Schedule a demo to begin customizing your portal and driving stronger user engagement.